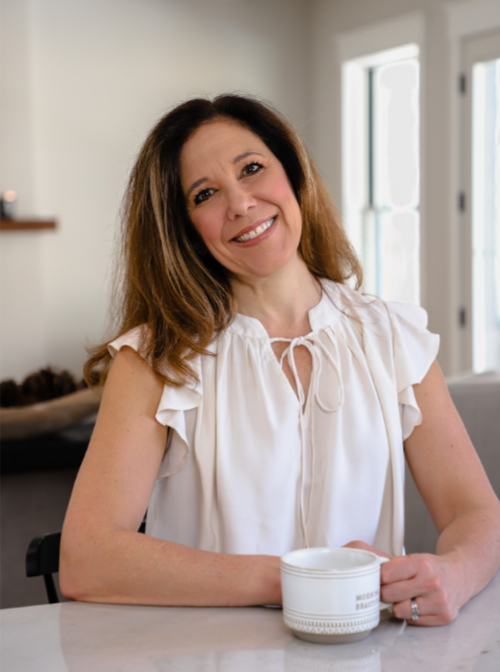 Start feeling better
today!
When you work with me, you can count on becoming more: Clear, Calm and Confident.
I work with women in midlife who are feeling overwhelmed, dissatisfied and unsure of exactly how to move forward in the next chapter of life.
How do I help?
5 Day Mindset Shift
My free 5 day Coaching program delivered to your inbox. This is the blueprint process I followed to uncover and change the beliefs that held me back and the perspective shift I made to go from feeling unsatisfied, fatigued and stressed to the CEO of my own coaching practice!
The Midlife Reboot 2.0
6 month private coaching experience
This is my signature coaching program where we work together each week to identify where in life you feel stuck, identify the barriers and create a path forward. This is for women who know they want more, to feel better in life and are open to creating a more fulfilled life after 40!
As a certified health and life coach and midlife woman, I specialize in helping women navigate the transitions and challenges of this stage of life, so they can live their best life yet.
I believe that every woman has the power to create the life they want, and my mission is to help them unlock that potential. Whether you're feeling overwhelmed with responsibilities, feeling low energy and overweight, struggling to find joy at work or in your professional life,  or just looking for a change, I'm here to guide you every step of the way.
I know from personal experience that midlife can be a time of uncertainty and self-doubt, but it can also be a time of incredible growth and transformation. That's why I'm so passionate about what I do – because I've seen firsthand the positive impact making a powerful change can have on a woman's life.
If you're ready to take control of your life and start living on your own terms, I would be honored to support you on your journey. Let's work together to create the fulfilling, joyful life you deserve!